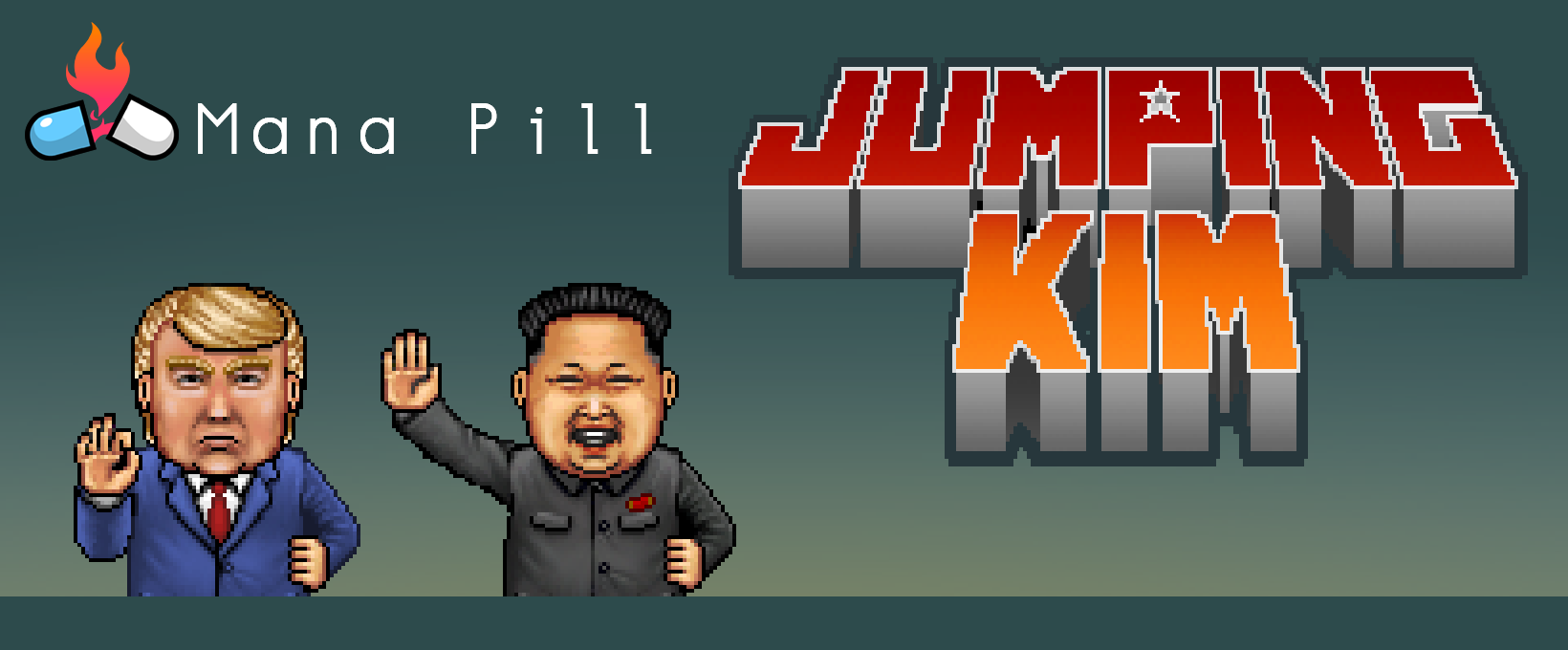 Jumping Kim
Jumping Kim
The Most Addictive Jumping Game!!
---
---
Download full version
---
Factsheet

Developer
Mana Pill Studio

Release date
May, 2018

Platforms
Apple App Store
Google Play Store

Website
http://fb.me/ManaPill


Description

Jumping Kim is the fun arcade game in which fearless leader Kim Jong-un is having a bit of fun jumping rope. You must tap to make him jump at the correct time to clear the rope and land successfully. You may notice that buildings are destroyed when he lands a jump, this is because his landing is super powerful!

Do not displease the supreme leader by making him fall over who knows how he might react! There are plenty of new customers for him to wear and you can even upgrade certain items also. Good luck and get Kim jumping!








---
Features
Free!
Intuitive control
Retro pixelart style
Funny Characters
Powerful skill and amazing items
Crush famous buildings around the world
---
Retro Pixel Art Style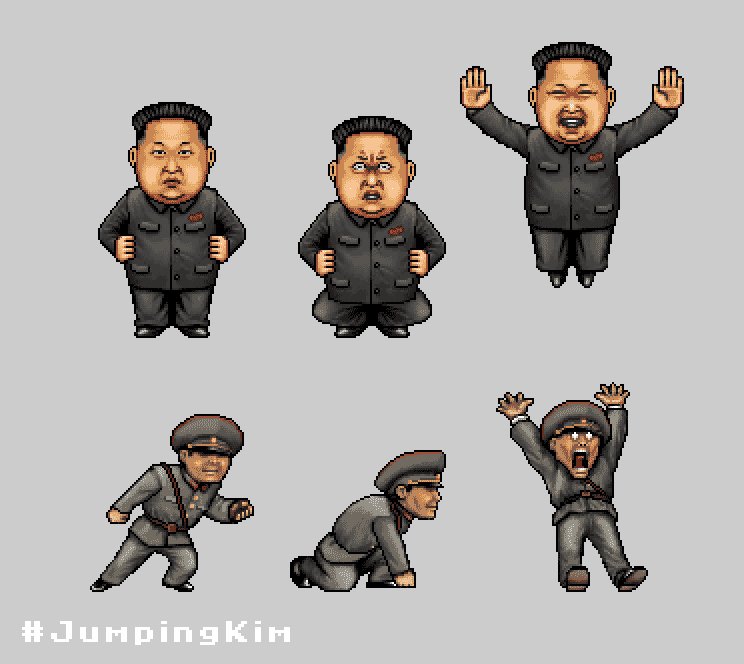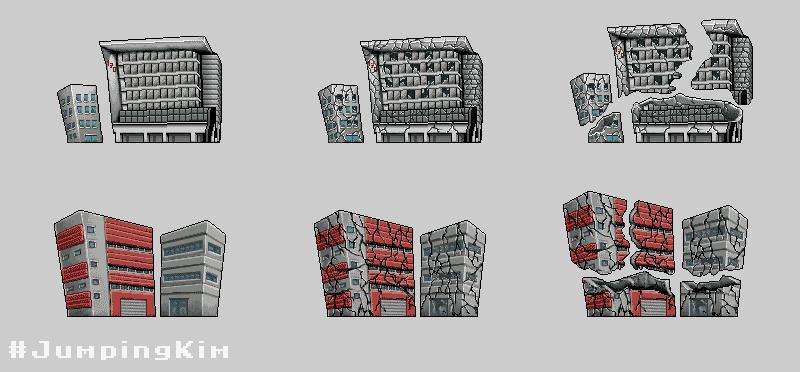 ---
Intuitive Control
You can play the game with only one finger:
Touch - Jump

Touch & Hold - Jump Higher.

Tap in Mid-Air - Stomp Attack.












---
Jumping and Crushing Everywhere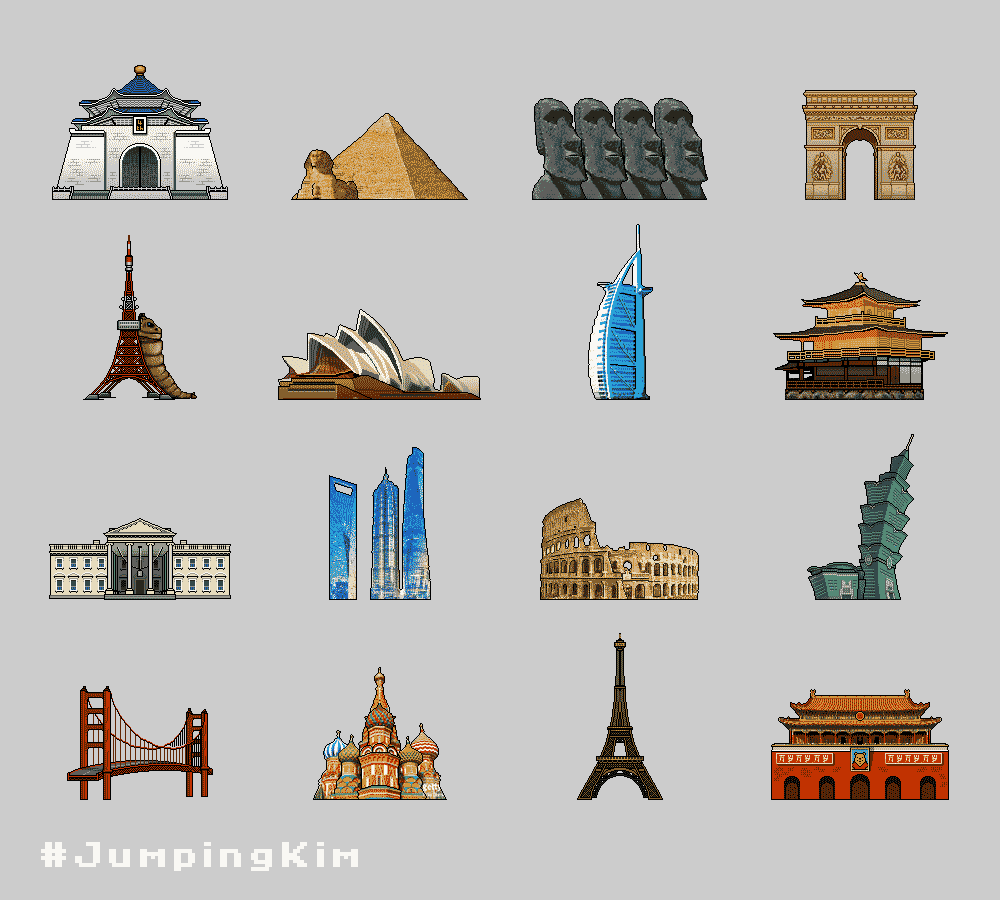 ---
Crazy and Powerful Items
| | | | | |
| --- | --- | --- | --- | --- |
| Missile | Downsize | Machine Gun | Time Warp | Nuclear Bomb |
| | | | | |
| Use missiles to blow up your targets. | Shrink your body so the rope will never hit the back of your head. | Use the machine gun to blast the rope and enjoy your rope-free time. | Use slow motion so you can jump rope easily. | Use the nuke to wipe out all kinds of buildings. |
---
Ton of Funny Characters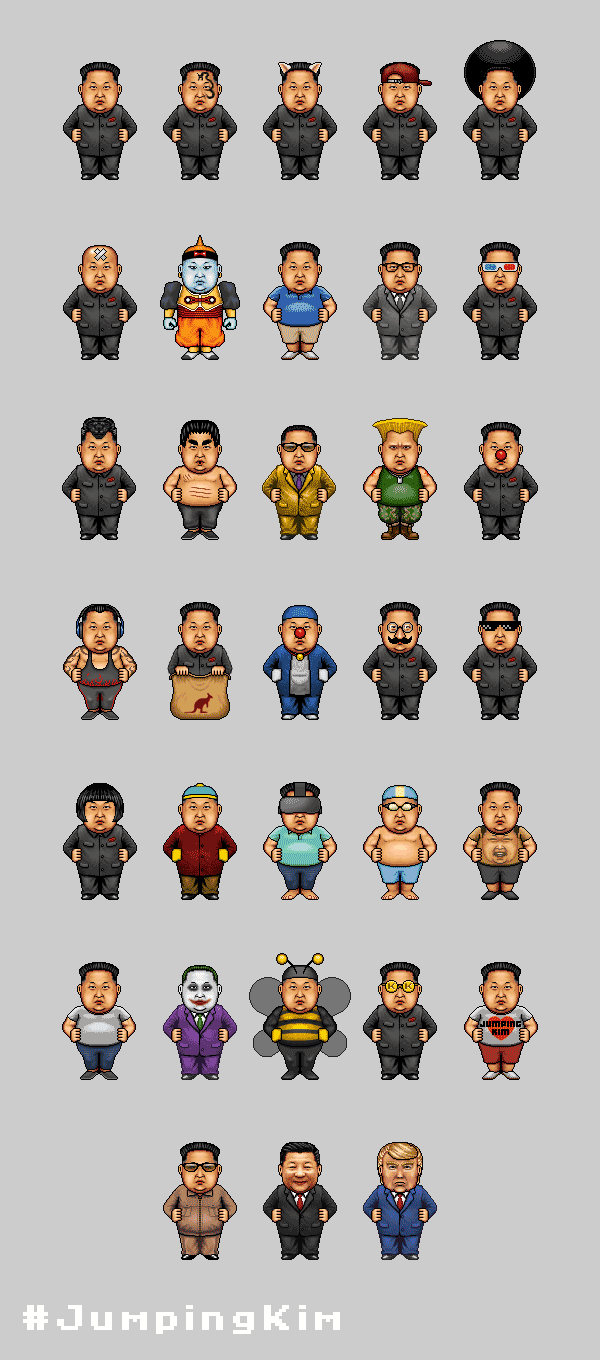 ---
Screenshot
---
Team



Maso Lin
Director
Game Design
Graphics
SoundFX



PP Wang
Programmer
Game Design



---
Contact
---
Available on